Welcome to the cutting edge of gametech with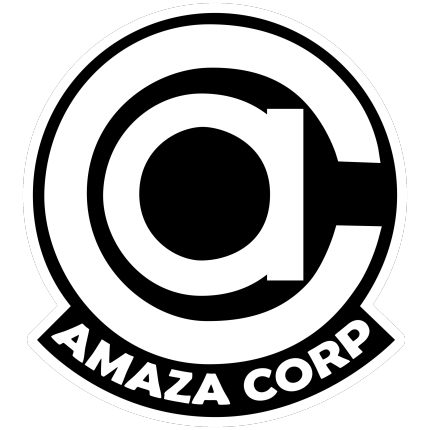 Amazastrophic
Check out our products and start creating

We're revolutionizing gaming experiences by developing MMOs that are brimming with Living NPCs and user-driven AI content, reshaping immersive play. At Amazastrophic, we harness Large Language Models to enable players to craft unique items, clone voice overs, and spin intricate stories, creating worlds that grow and evolve. By utilizing Unity and open-source plugins, we're breaking new ground, delivering 3D multiplayer experiences that defy traditional gaming boundaries.
Our commitment is to empower communities, offering captivating, accessible, and adaptable content, aligning with our mission to foster engaging and decentralized gaming environments. Our revenue is fueled by premium services, including exclusive game skins and titles, alongside diverse asset retention from our innovative creations. It's not just about playing the game; it's about living it, creating it, and growing it!
Meet the Founders:
Diamond elo gamers and WoW guild leaders, our founders (@eckertanthony & @TRASHENSTEIN) are on a mission to revitalize the massively multiplayer gaming world- rose colored glasses will be a thing of the past.
- - - - - - - - - - - - - - - - - - - - - - -
Private Placement Offering &
Accredited Investors Only
Please be advised that the securities offered herein are private placements. They have not been registered under the Securities Act of 1933, but are exempt under Rule 506(c) of Regulation D.
This investment opportunity is limited to accredited investors. As defined by Rule 506(c) of Regulation D, accredited investors must meet certain income or net worth criteria. If you're unsure about your status, we encourage you to consult with your financial advisor.
- - - - - - - - - - - - - - - - - - - - - - -
Risk Disclosure
Investing in a high-tech startup, such as Amazastrophic, the initial builders of Sage Towers, carries inherent risks. Potential investors need to be aware of these risks and make informed decisions. Below, we outline the potential risks associated with investing in Amazastrophic:
Market and Competition:
The gaming and metaverse industries are not just highly competitive but also rapidly evolving. With numerous established players and new startups entering the scene frequently, Amazastrophic faces the challenge of differentiating itself and securing a meaningful market share. While we strive for success, there is always a risk of not achieving our growth and market position targets due to market dynamics, competitive pressure, or changes in user preferences.
Technological Complexity:
Our work involves integrating cutting-edge technologies, like LLM (Large Learning Models) API's provided by companies such as OpenAI, which inherently carry the risk of developmental delays, increased costs, or unforeseen challenges. These could impact the timelines and success of our projects.
Financial Risks:
Like any startup, there is a risk that we may not achieve profitability or generate sufficient revenue to sustain our operations. Additionally, initial valuations might not reflect the actual value of the company, especially in a volatile market. Investors must be prepared for the possibility that they may not recoup their initial investment or achieve their desired return.
Disclaimer
Forward-Looking Statements:
This website may contain forward-looking statements that reflect our current expectations and projections about Amazastrophic's future results, performance, prospects, and opportunities. These forward-looking statements are based on information currently available to us and are subject to a number of risks, uncertainties, and other factors that could cause our actual results, performance, prospects, or opportunities to differ materially from those expressed in, or implied by, these forward-looking statements. Actual results may differ significantly from those stated or implied in forward-looking statements due to factors such as changes in the regulatory environment, fluctuations in the market, and the performance of our products. These forward-looking statements are subject to the 'safe harbor' provisions of the Private Securities Litigation Reform Act of 1995, which limits potential liabilities related to such statements.
Investment Disclaimer:
The information provided on this website, or any content linked from this website, does not constitute investment advice, financial advice, trading advice, or any other sort of advice, and you should not treat any of the website's content as such. Amazastrophic does not recommend that any cryptocurrency, security, or other investment should be bought, earned, sold, or held by you. We strongly suggest conducting your own due diligence or consulting with a qualified financial advisor before making any investment decisions.
Accuracy of Information:
Amazastrophic strives to ensure that the information on this website is updated and correct. However, we make no representations or warranties of any kind, express or implied, about the completeness, accuracy, reliability, suitability, or availability concerning the website or the information, products, services, or related graphics contained on the website for any purpose. Any reliance you place on such information is strictly at your own risk.
Risk Statement:
Investing in digital assets, such as the ones mentioned on this website, is risky and speculative. Investors should understand that their capital is at risk and they may potentially lose all of their investment. The digital assets' value and performance can be highly volatile and could rapidly change. Past performance is not indicative of future results.
Securities Disclosure:
If Amazastrophic ever offers any securities for sale, such offers would be private placements, exempt from registration under the Securities Act of 1933 pursuant to Rule 506(c) of Regulation D. Such offers would only be made in compliance with applicable state and federal securities laws and would be available only to qualified accredited investors. Any such offer would be made only through appropriate disclosure documents and only in jurisdictions where it is lawfully permitted.
State Securities and 'Blue Sky' Laws:
Offers and sales of securities by Amazastrophic will only be conducted in compliance with state securities or 'Blue Sky' laws to the extent applicable, and investors are advised to become aware of and understand these laws before investing.
- - - - - - - - - - - - - - - - - - - - - - -